Project Planning
Success starts with planning.
Planning Tasks
Refine Scope
Define Objectives
Develop Project Plan
Identify Risks
Confirm Costs
Predefine Project Team
Execution Tasks
Assign Project Team
Conduct Procurements
Manage Communications
Manage Stakeholder Engagement
Perform Quality Assurance
Monitoring Tasks
Monitor Project Work
Validate Scope
Control Schedule, Cost and Risk
Track Progress
Review Performance
.
Initiate + Plan + Execute + Monitor = Consistent Success
Initiate
Early collaboration in any project is helpful.  Identifiying key requirments, stakeholders and timelines should be completed as early as possible.
Plan
Jumping through hoops is not fun, can delay projects and potentially cause miss requirements.  Planning is a major key to successful risk mitigation. 
Execute
It is all about expierence.  Knowing what questions to ask, what tasks to prioritize and which stakeholders to approach (and in which order) is paramount to project success.
Monitor
Validating along the project path requires intimate knowledge of the overall project. Project Managers must validate systamatically to keep the project moving to successful completion.
THE POWER OF CADENCE (BLOG)
Professional Project Management tips for LAN / WAN Installations
Download PDF Version: Onsite vs. Predictive The end goal of a site survey is to determine the amount of and locations of access points necessary to meet facility design goals like coverage, performance and user capacity. Many businesses are pushing forward with only...
Average Number of Projects Under Nationwide SCS Management
Average Project Managment Hours Per Project
Average Project Management Cost Per Project ($)
Nationwide SCS Project Process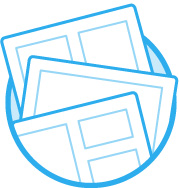 Gather Information
Obtain all stakeholder information, project documents and timelines.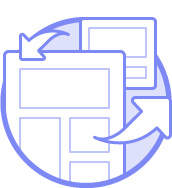 Verify Requirements
Verify initial requirements with project stakeholders.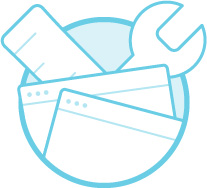 Validate Scope
Review scope with stakeholders and gain scope approval.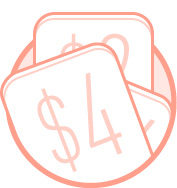 Present Budget
Decisions need to be made after requirements have been correctly identified and surveys show actual the work required to meet the requirements.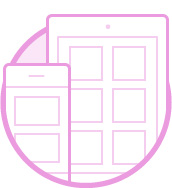 Product Installation
Perform the tasks required for each portion of the installation through our well defined  process.
We are continously learning and adjusting to make our process better.  We install hundreds of projects each quarter for our customers…and we use that expierence to make future customer expierences better.
Sometimes you should take the road more traveled.
Initial Planning
We know what questions to ask
Budgets
We know how to reduce risk and accuratly project budget costs
Installation
We continously managing 100's of projects across the country for our customers
Want to save valuable time, frustration, and money?