Operational Risks
Missing a deadline, wasting team effort, successive delay of optimal communication are highly frowned upon by enterprise executives.  
Technical Risks
Technical risks are the easiest to understand, if not remove all together, but each installation has a specific set of them.  We help identify all of them.
Environmental Risks
The environment (not only weather) can pose intractable, implacable, immovable challenges. It is one thing to know this, it is quite another to find ways to keep it from becoming a problem.
Operational Risk Examples
Site survey issues such as missing or overlooked infrastructure or components, and inaccurate drawings
Under-stated or undisclosed LEC requirements
Compliance with Landlord agreements, including access to bordering tenant spaces and access limitations
Technical Risk Examples
Pathway planning: pull boxes or sweeping 90's
Exterior hand hole size requirements
Interior Pull box size requirements
Pull string / mule tape rating requirements
Aerial mast mounting and support requirements
.
Environmental Risk Examples
Sub-surface geology and above ground rating for wind & temperature
Aerial installations will require lightning strike considerations
Landscape, pavement, aesthetic restoration responsibilities
Harmful substances that may be disturbed during install, such as lead or asbestos
.
Removing Risk begins with removing assumptions
Communication, Documentation and Seeing Around Corners are the big three roles for risk mitigation.
Communication
Early, Frequent and granular communication streamlines any project, but especially WAN Ethernet installations with construction requirements.  
Documentation
Documentation is a critical.  Email communications, project agreements, field notes and project conversations should all be recorded and appropriatly dispersed immediatly.
Seeing Around Corners
It is all about expierence.  Knowing what questions to ask, what tasks to prioritize and which stakeholders to approach (and in which order) is paramount to project success.
Average WAN Construction Cost ($)
Average Project Management Hours
Nationwide SCS WAN Construction Process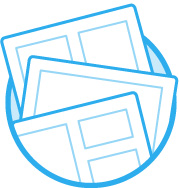 Gather Information
Obtain all stakeholder information, project documents and timelines.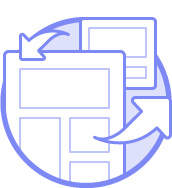 Verify LEC Requirements
Verify initial requirements with the LEC Engineer that perfomed initial survey.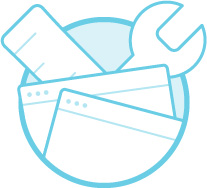 Aggregated Survey
Perform boring, electrical, carpenter and telecom surveys, as required. Validate Scope
Review scope and gain scope approval.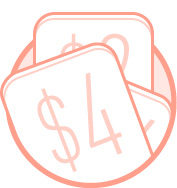 Present Budget
Decisions need to be made after requirements have been correctly identified and surveys show actual the work required to meet the requirements.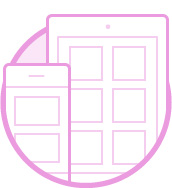 Product Installation
Perform the tasks required for each portion of the installation through our well defined  process.
We are continously learning and adjusting to make our process better.  We install hundreds of projects each quarter for our customers…and we use that expierence to make future customer expierences better.
Sometimes you should take the road more traveled.
Initial Planning
We know what questions to ask
Budgets
We know how to reduce risk and accurately budget costs
Installation
We install WAN projects weekly across the country
Save valuable time, frustration and money with our expertise