Wireless LAN solutions built to meet business needs today and scale for tomorrow.
Wireless LAN solutions built to meet business needs today and scale for tomorrow.
Balanced WLAN Design
Utilizing a balanced design ensures your WiFi network gains the benefits of the latest network options while protecting future growth.
Wireless LAN Survey
Wireless networks require additional steps to ensure correct coverage.
You are investing heavily in WLAN for the future. By p
lanning for what you can control and preparing for what you cannot, installing the correct physical infrastructure is vital to success.
Deployments
As a single-source provider of nationwide deployments and rollouts, we bring business processes and technical expertise to your deployment schedule and budget requirements. Whether you seek installations, upgrades or refreshes to an existing network, our efficient approach supports your project success.
MDF / IDF Buildouts
MDF / IDF design is more important today than ever. Designing a redundant, reliable and scalable distribution facility that is capable of higher future speeds is our primary focus.
Fiber
Fiber has a lot of components that require planning. We design fiber networks that will work with your current equipment and protect your investment for tomorrows speed capabilities while providing WiFi throughput.
Copper Cabling
Deciding on CAT5E, CAT6 or CAT6A is not a simple cost analysis decision. WAPs, PoE and future speeds all need to be considered. We can show you how to better future proof your copper network today for your WiFi Network.
Removing Risk begins with removing assumptions
Communication, Documentation and Seeing Around Corners are the big three roles for risk mitigation.
Communications
Early, Frequent and granular communication streamlines any project.
Documentation
Documentation is critical. Email communications, project agreements, field notes and project conversations should all be recorded and appropriatly dispersed immediatly.
Seeing Around Corners
It is all about expierence. Knowing what questions to ask, what tasks to prioritize and which stakeholders to approach (and in which order) is paramount to project success.
Nationwide Installed LAN Projects
Nationwide SCS Project Process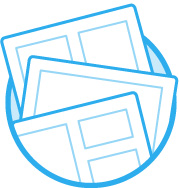 Gather Information
Obtain all stakeholder information, project documents and timelines.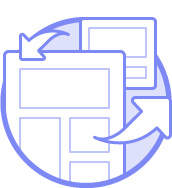 Verify Requirements
Verify initial requirements with stakeholders.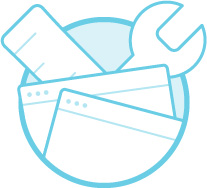 Site Survey
Perform location visits to validate enviornmental, pathways and equipment requirements. Validate Scope
Review scope and gain scope approval from stakeholders.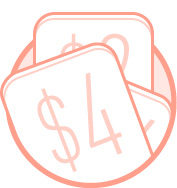 Present Budget
Decisions need to be made after requirements have been correctly identified.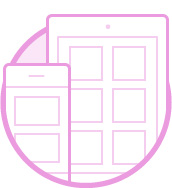 Product Installation
Perform the tasks required for each portion of the installation through a well defined process.
We are continously learning and adjusting to make our process better. We install hundreds of projects each quarter for our customers…and we use that expierence to make future customer expierences better.
Sometimes you should take the road more traveled.
Initial Planning
We know what questions to ask
Budgets
We know how to reduce risk and accurately budget costs
Installation
We install multiple projects weekly across the country
Save valuable time, frustration and money with our expertise.